Visual edition of I fiori blu by Raymond Queneau
Masters degree thesis, IUAV, Venice–Italy, 2012
240 pages + leporello — 14,8×21 cm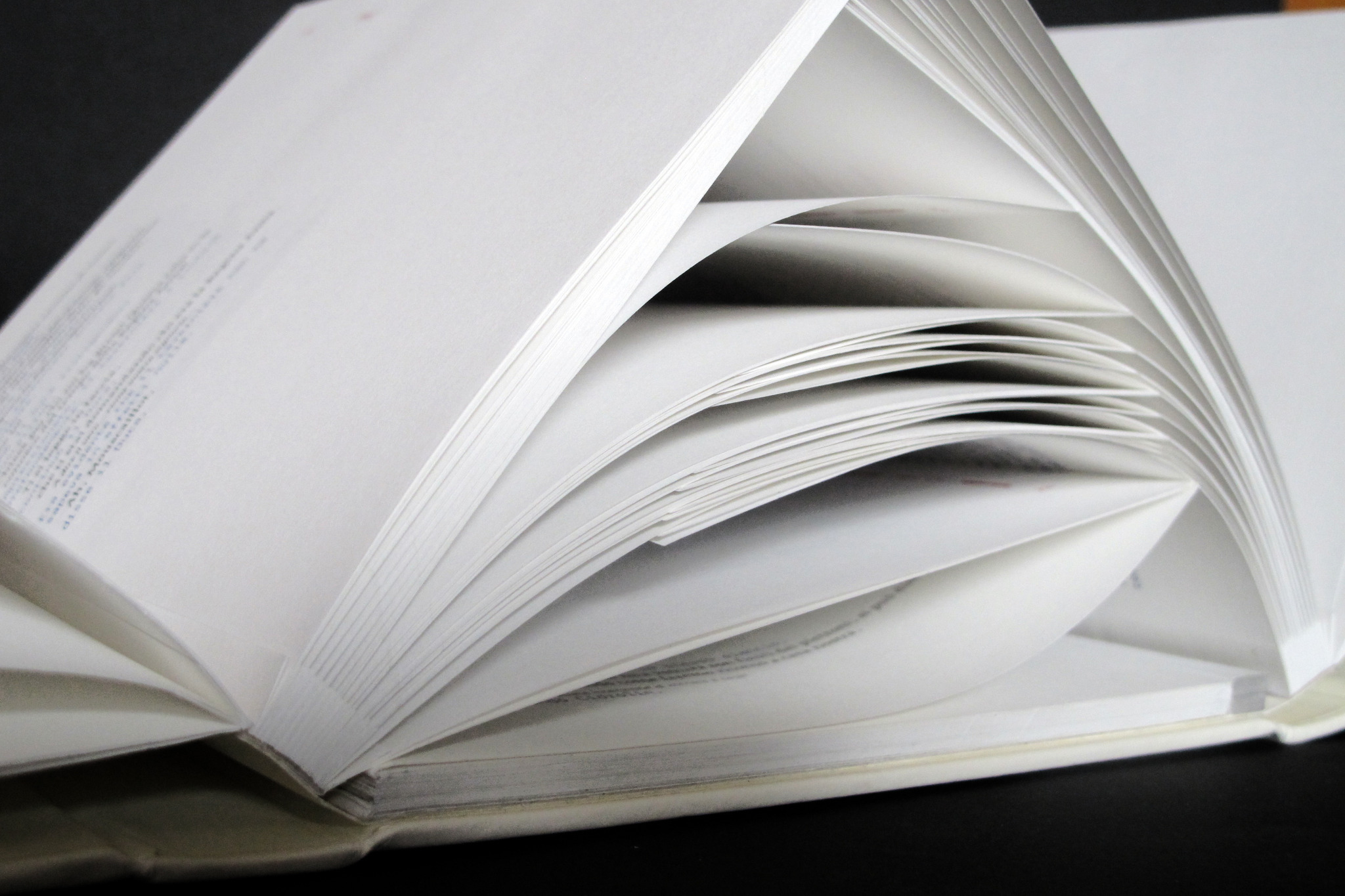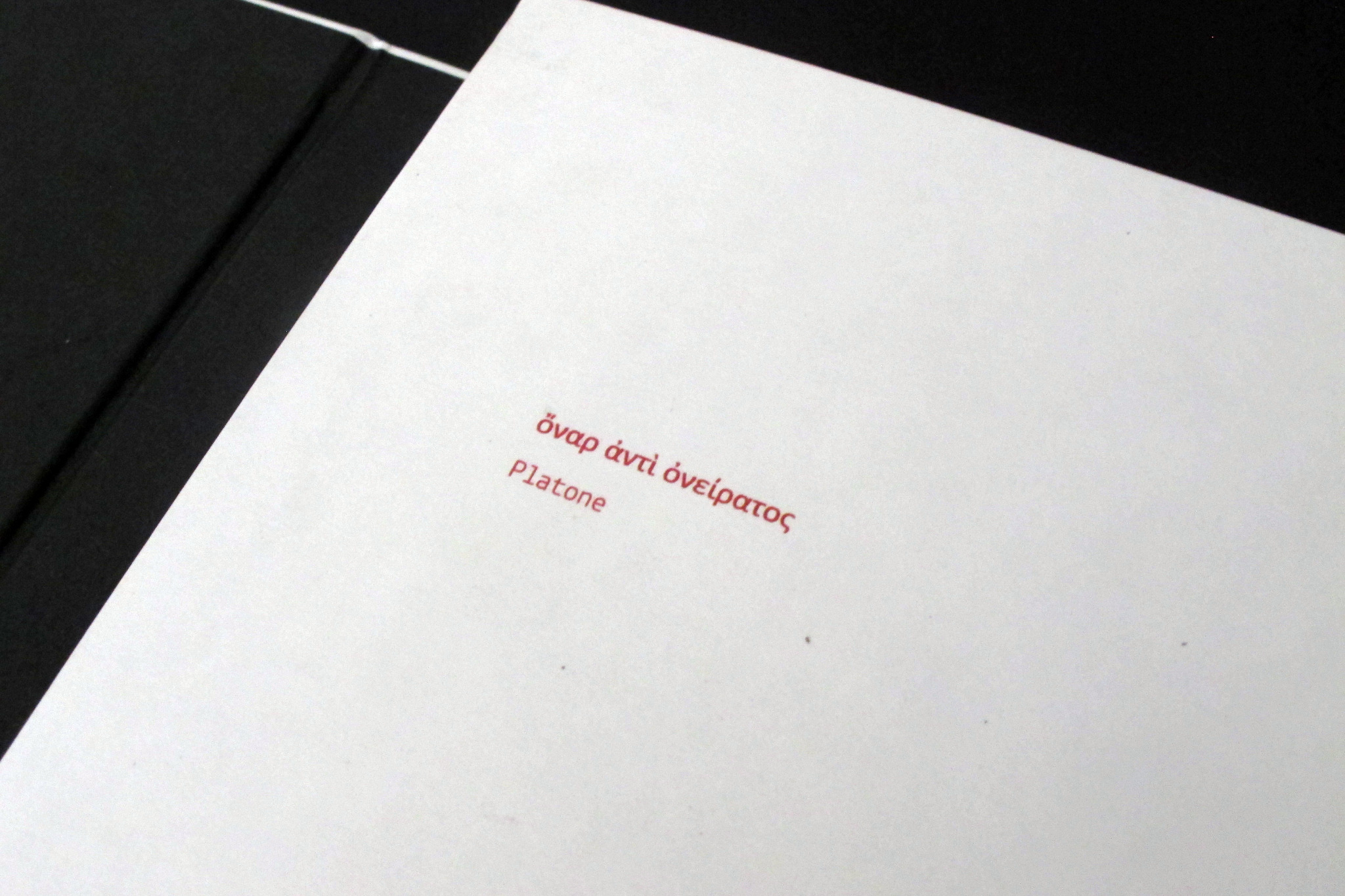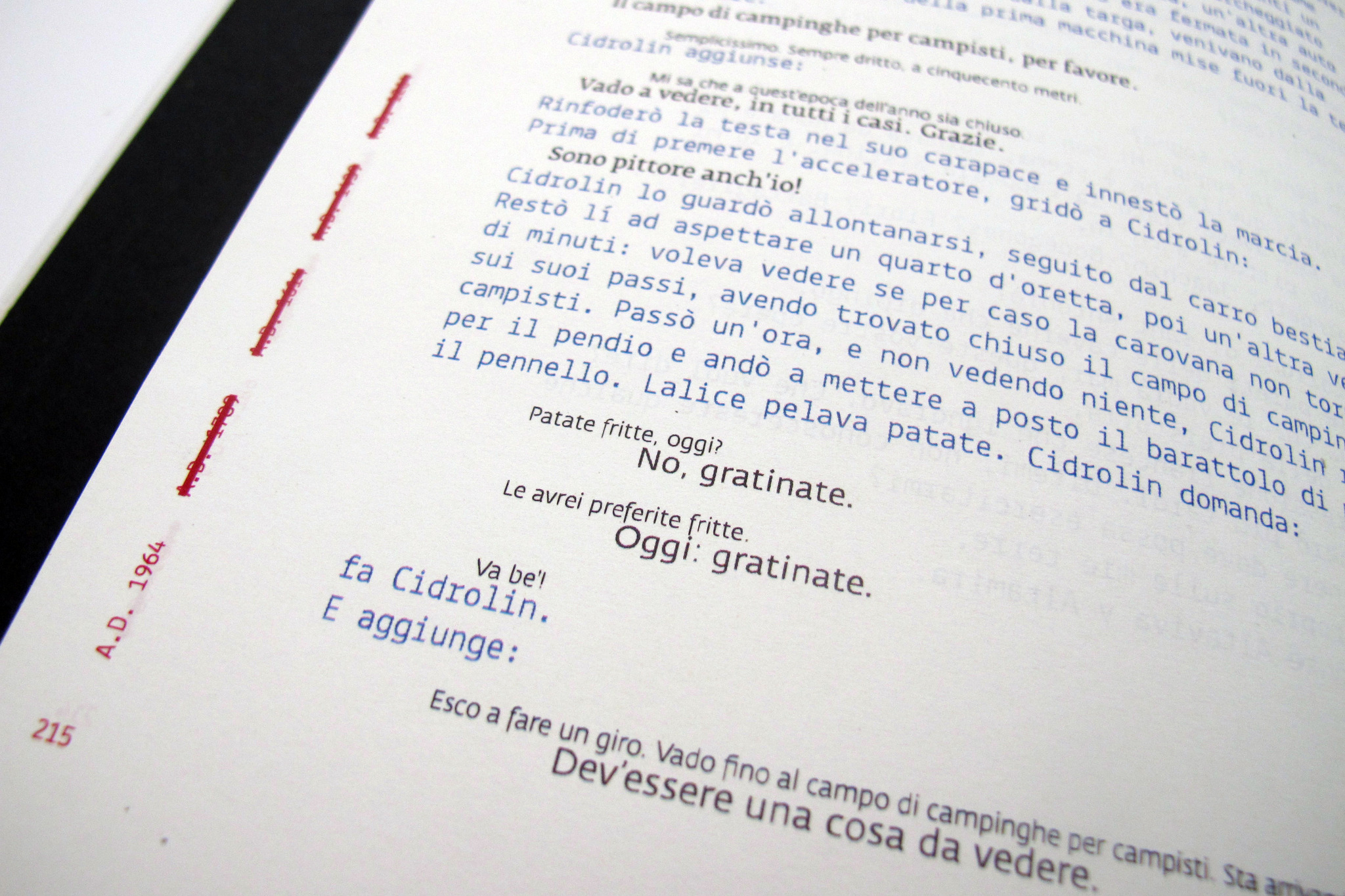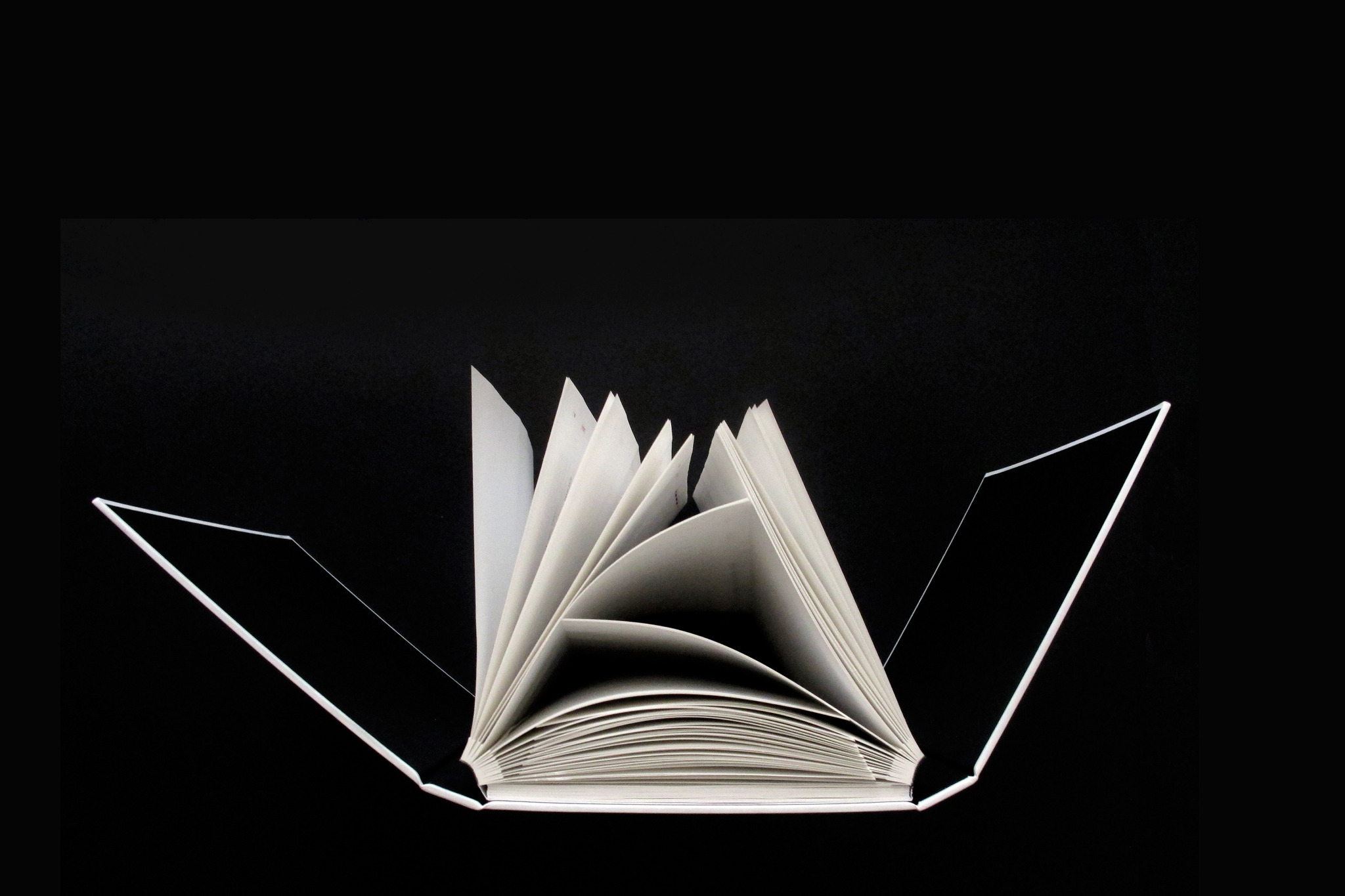 The visual language can convey effectively the textual message: it is through these premises that the visual use of writing is stated to help the content. Indeed, it broadens and deepens the process of information acquisition.
The focus of the discourse – and of the project itself – is in the attempt to make the form as expressive as the content. This kind of approach has been applied to the project of a so-called visual edition of The Blue Flowers by Raymond Queneau. The novel, published for the first time in 1965 by Gallimard, has a complex and stratified narrative structure that gives way to a formal interpretation. Moreover, it is ventured that this formal interpretation may help the reader to complete the fruition and the comprehension of the text.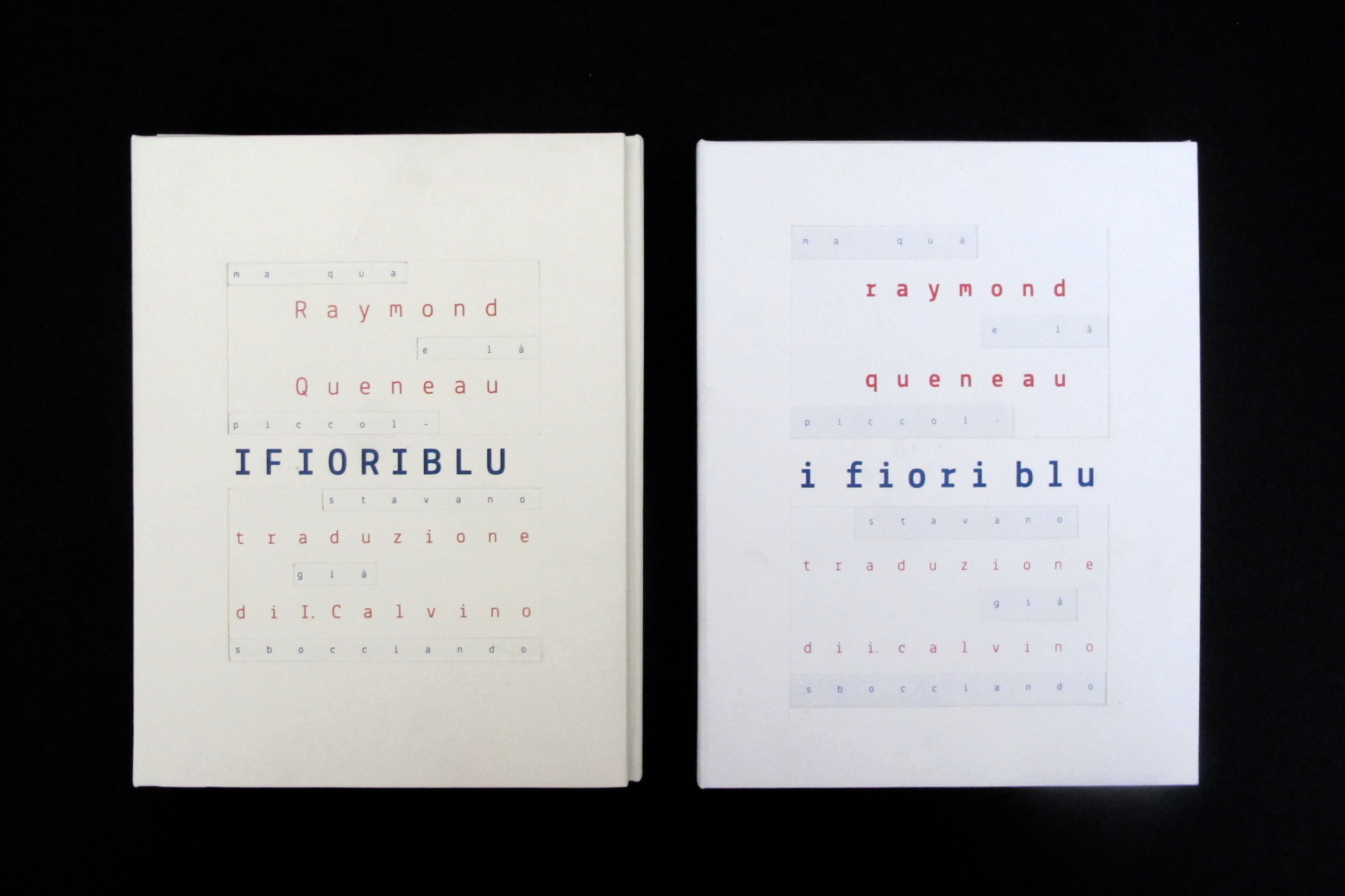 The design process consisted of the deconstruction of the object-book according to the needs dictated by the narrative structure itself, its characters, tones and colours, rhythm and order. The final result was a book where words emerge from their visual mutism, thanks to the graphic project and the physicality of the book.
The book was shown at Fahrenheit 39, a festival of editorial design and research in Italy.