arts&foods, kitchens&invaders
Triennale di Milano, Milan—Italy, 2015
with Irma Boom Office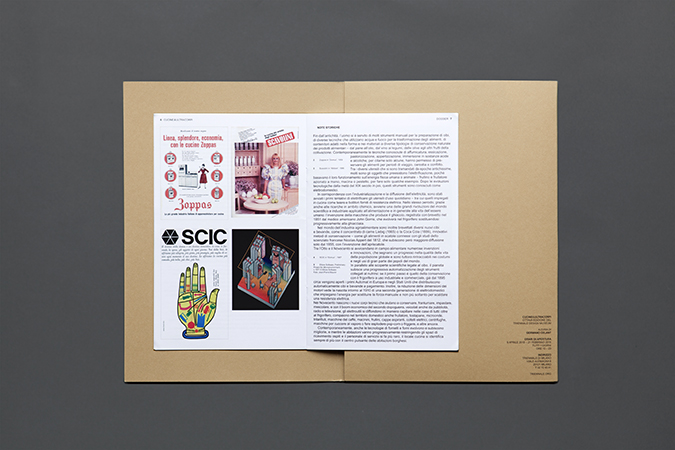 The only pavilion of Expo 2015 in the city itself, "arts&foods" was a large-scale exhibition curated by Germano Celant in the Triennale di Milano, examining the relationship between art and the rituals surrounding food.
"kitchens&invaders" – the eighth edition of the Triennale Design Museum – explored the gradual but inexorable mutation of kitchen utensils into machines and robots, creating a "universe of body snatchers".



In response to the theme of Expo 2015, "Feeding the Planet, Energy for Life", the exhibitions were identified by an abstraction of a nutritional pie chart using four colours.
The a&f logo features the four colours of the main areas into which the exhibition is divided. The detached orange slice symbolises k&i – connected to a&f but distinct from it. The logo of k&i is an explosion of the orange slice, representing the dynamic nature of the exhibition.